Snowshoe Hike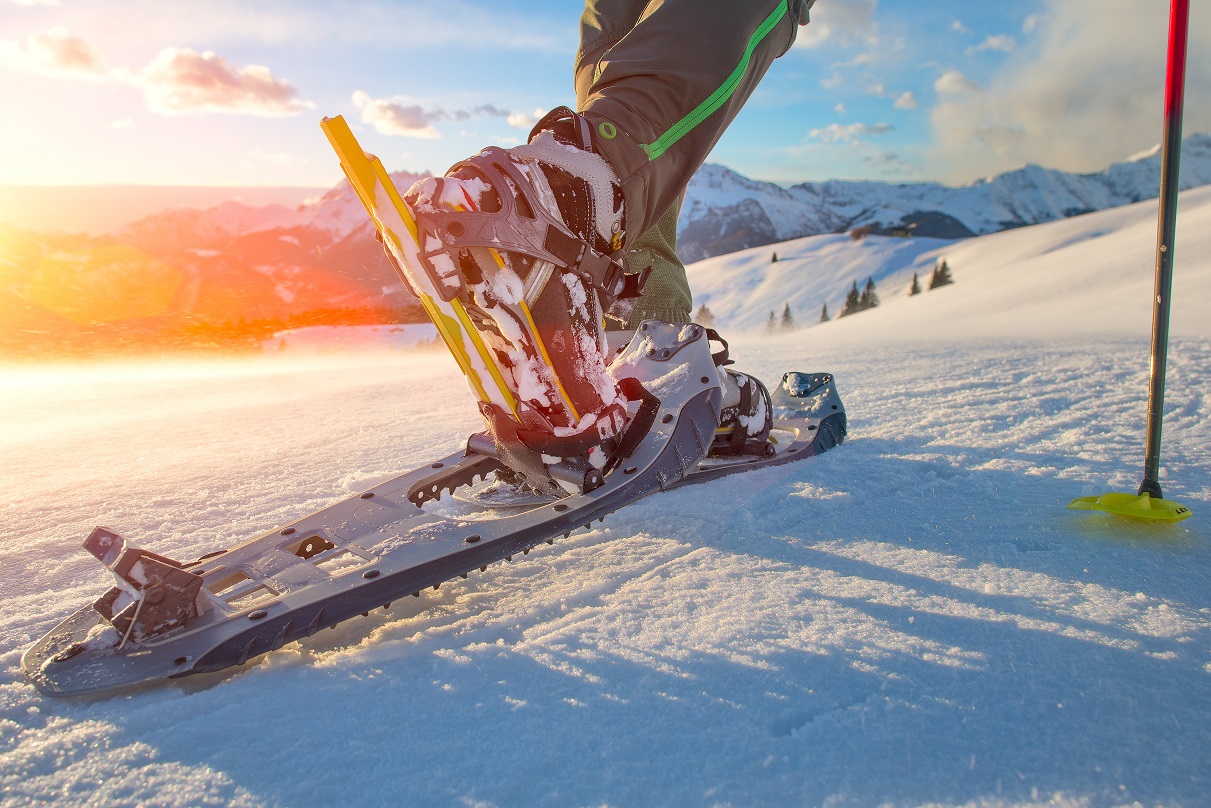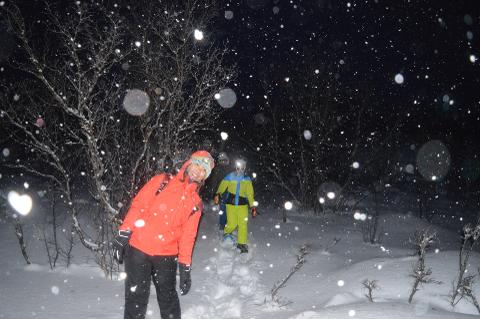 Duration: 2 Hours (approx.)
Location: Abisko
Product code: SH
Join us as we venture into the area around Abisko National Park on snowshoes trying to catch up with some of nature's local residents. As you travel through the terrain you will learn how to identify the prints and tracks of the different animals living in the area. Our guides are well acquainted with the area and will also be happy to tell you about life in the Arctic.

The trip starts at 14:00 and we will return at around 16:00. The trip includes warm clothing and hot beverages. Please be at our starting point 15 minutes before the scheduled starting time. If you wish to join this trip on another date than those scheduled, please send an email with your request to activities@abisko.me.

Getting here
The trip starts at the small red-and-white building conveniently located between the Abisko Mountain Lodge and Abisko.net. You will see an Activities In Abisko sign just outside of the building. It is only a 30-second walk from Abisko.net and the Abisko Mountain Lodge and about a five-minute walk from the Abisko Guesthouse.

Guests staying at STF Abisko Mountain Station or in accommodation in Björkliden can book a transfer for this activity in the next booking step. Transfer is booked separatly. After the trip you will be taken back to your accommodation. Drop-off times are approximate.

Accommodation Pick-up Drop-off
Björkliden - Hotell Fjället 13:20 16:30
Björkliden - Gammelgården 13:20 16:30
STF Abisko Mountain Station 13:35 16:20

Last-minute reservations
This trip can be booked online until 18:00 the night before.
To make a reservation with shorter notice, please call +46 (0)76 138 09 98.