The Great Aurora Chase - Abisko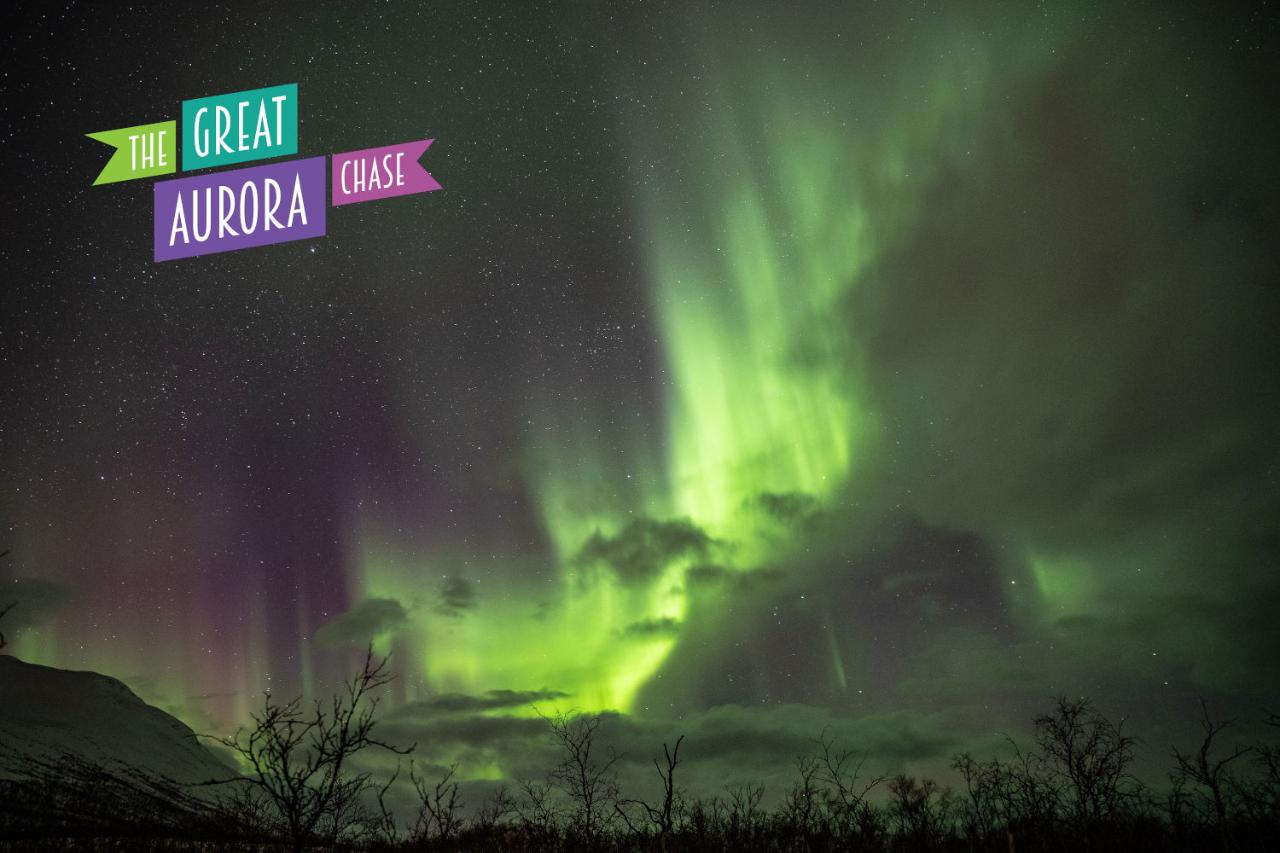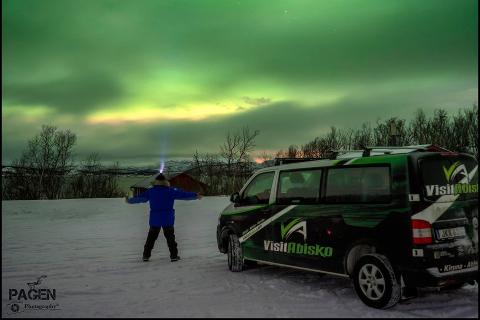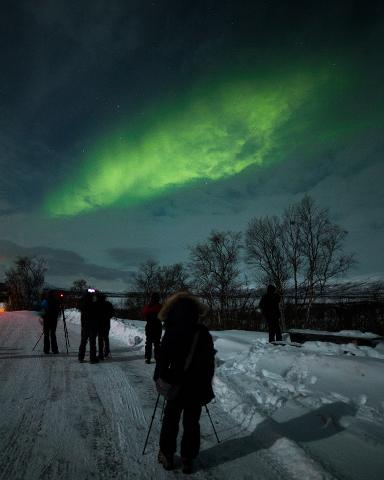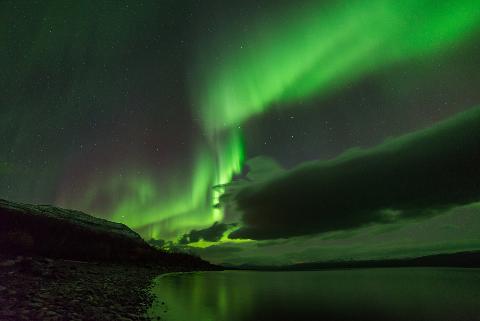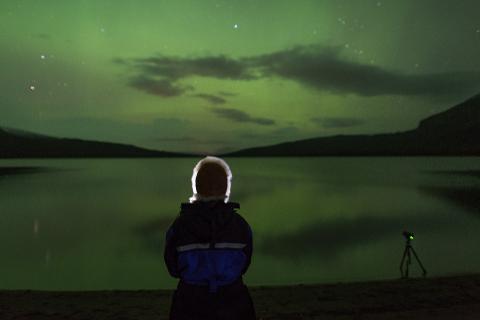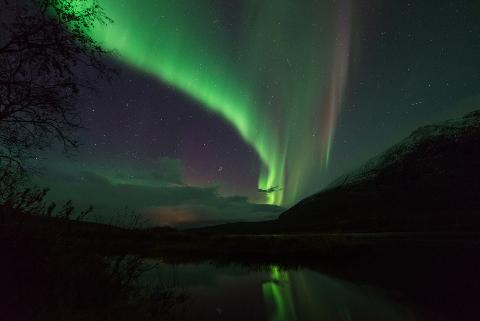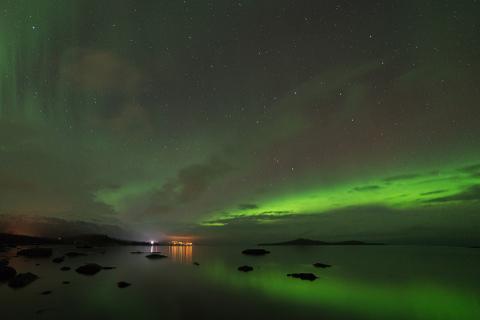 Duration: 4 Hours (approx.)
Location: Abisko
Product code: TGAC
Would you like to experience the thrill of searching for the northern lights in the area surrounding Abisko National Park? Join one of Visit Abisko's professional guides during the peak of the aurora season and search for the magical northern lights in one of our safe, modern vehicles!
This exciting adventure will start at the reception of your hotel in Abisko or Björkliden. After collecting all of the guests for the evening adventure your professional guide/driver will use their experience, combined with local weather and aurora forecasts to make the best possible decision about where to look for the northern lights. During our evening together we will travel up to 100 KM to one of several spectacular locations with a proven track record and very high likelihood of success. Many of the locations are on lakes and rivers which give you the chance of seeing the auroras in the sky AND reflecting in the open water during the Autumn and reflecting in the polished ice during the Winter. Our team of professionals has access to several spectacular locations including the following:

The beautiful shoreline of Lake Torneträsk.
A quiet bay at the northwest end of Lake Torneträsk.
A spectacular location with sweeping views on the top of Bear Mountain near the border of Sweden and Norway.
An amazing aurora outlook in the mountains surrounding Björkliden.

A fishing village near the chalet of Torneträsk.

AND MANY MORE!!
During this adventure, your guide will talk about the auroras, the history of Abisko National Park and serve you a warm drink. Don't miss this value packed opportunity to chase the northern lights, which will allow you to use our experience and mobility to go to where the aurora activity is the highest, and where the weather gives us the best possible chance of success!
The duration of the tour is approximately 3 hours. The minimum age limit is 4 years, however we recommend that children joining this trip are 7 years or older.
If you wish to join this trip on another date than those scheduled, please send your request to info@thegreataurorachase.com

What's included in the tour?

Pick up/drop off at your accommodation in Abisko or Björkliden, warm drink (non-alcoholic)

What gear should I bring?

The tour does not include any warm clothing so make sure to dress warm (tips can be found here). If you need to rent winter clothing please contact your accommodation or the rental shop at the STF Abisko Turiststation. You will be served warm lingonberry juice on the tour, but it's always a good idea to bring some snacks. Or why not add a Protein Bar as an extra when you book to make sure you'll have some extra energy at hand.
Do you provide camera gear?

No.
Do you offer children prices?

No, the price is the same for all ages on this tour.

When and where will I be picked up?
You will be picked up from the main reception of your accommodation. Please ensure you are ready to depart at least 5 minutes before the stated pick up times below.
APPROXIMATE PICK UP TIMES:
Björkliden - Hotel Fjället - 20:00
Björkliden - Gammelgården - 20:00
STF Abisko Turiststation - 20:15
Abisko Mountain Lodge - 20:25
Abisko.net/Winterday hostel - 20:30
Abisko Guesthouse - 20:35
Will I get a refund if I don't see auroras on the tour?
Since the northern lights are a natural phenomenon that cannot be guaranteed we do not give refunds if there are no sightings during your tour. If you want to give it another try, we may be able to offer you a discount to join a second night. Requests like these can be made to info@thegreataurorachase.com but cannot be guaranteed.
Will you rearrange/cancel the tour if the aurora or weather forecast is bad?
No, the tour will go on as planned as long as the road conditions are safe.
Can I change my booking?
Yes, up to 3 days before arrival (subject to availability).
Can I cancel my booking and get a refund?
Yes, up to 14 days before arrival.


This tour is provided by Visit Abisko. If you have any questions about this tour or would like to get in touch please visit our Help and FAQs