Snowmobile Sled Tour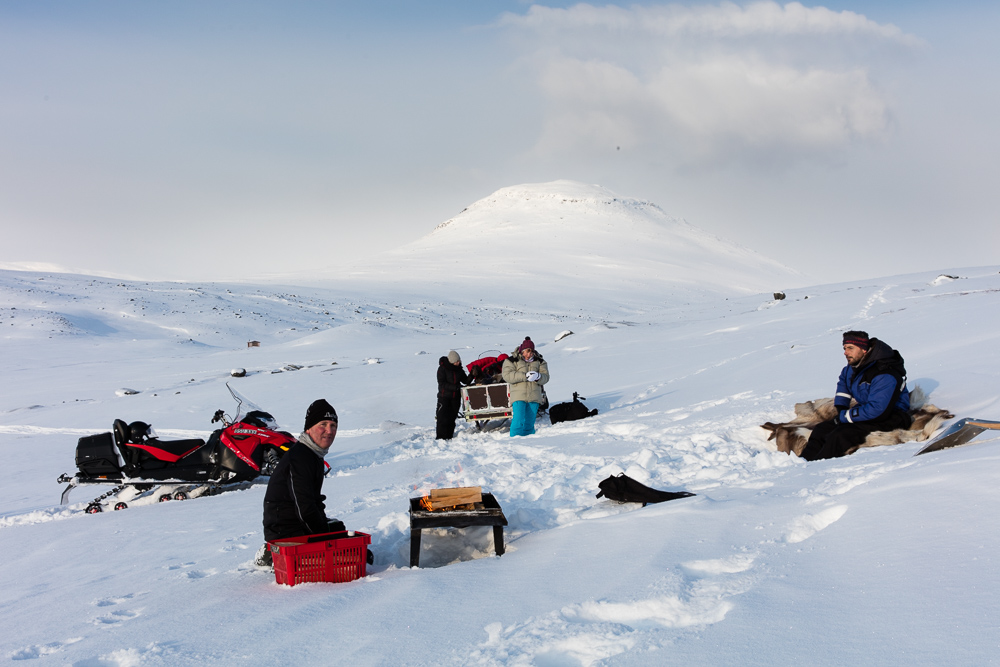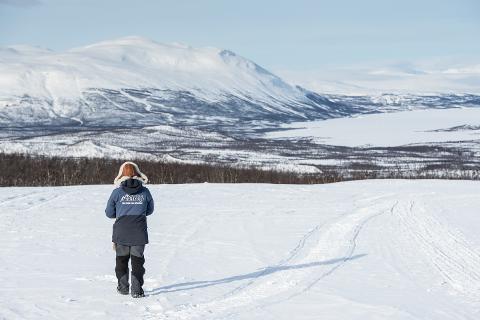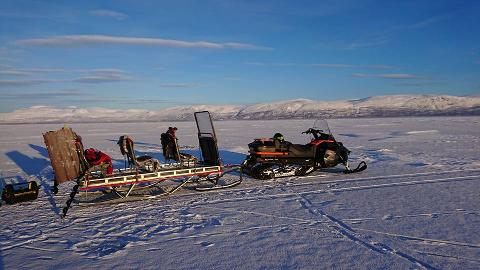 Duration: 2 Hours (approx.)
Location: Abisko
Product code: SST
During this adventure through the mountain areas around Abisko National Park you will sit comfortably in a sled driven by one of our snowmobile guides. The area is home to a number of wild animals, for instance moose, reindeer, wolverine and ptarmigan. Their prints can often be seen in the snow and it is not unusual to encounter some of these animals in person. Our guides are well acquainted with the area and will be happy to tell you about life in the Arctic.
You will be taken through a beautiful frozen landscape and after a while elevation will gradually start to increase. When weather conditions are good, you will soon be able to overlook the Abisko area, Lake Torneträsk and the mountains beyond. Before making our way back home we will stop for a break and make a fire where you will be able to enjoy a hot beverage together with the magnificent views.
Starting time for the morning tour is 09:30 and return is at 11:30. The afternoon tour starts at 14:00 and return is 16:00 Warm clothing and hot beverages are included.
Please be at our starting point 15 minutes before the scheduled starting time.
If you wish to join this trip on another date than those scheduled, please send an email with your request to
activities@abisko.me
.
Please note
!
Although snow conditions in December usually provide enough support for snowmobiles, exceptions may occur. In the unlikely event of conditions not allowing us to arrange this trip you will have the choice to either join it on another date or to receive a full refund of your payment. We do not take responsibility for any travel expenses to or from Abisko.
Getting here
The trip starts at the small red-and-white building conveniently located on the big parking area at Abisko Mountain Lodge. You will see an Activities In Abisko sign just outside of the building. It is only a 30-second walk from Abisko.net and the Abisko Mountain Lodge and about a five-minute walk from the Abisko Guesthouse and Abisko Hostel.
Guests staying at STF Abisko Turiststation or in accommodation in Björkliden can book a pick up for this activity in the next booking step. After the trip you will be taken back to your accommodation. Drop-off times are approximate.
Accommodation Pick-up Drop-off
Björkliden - Hotell Fjället 13:15 16:30
Björkliden - Gammelgården 13:15 16:30
STF Abisko Turiststation 13:30 16:20

Accommodation Pick-up Drop-off
Björkliden - Hotell Fjället 08:45 12:00
Björkliden - Gammelgården 08:45 12:00
STF Abisko Turiststation 09:00 11:50
Last-minute reservations
This trip can be booked online until 18:00 the night before.
To make a reservation with shorter notice, please call +46 (0)980-330111