Transfer: Abisko/Björkliden - ICEHOTEL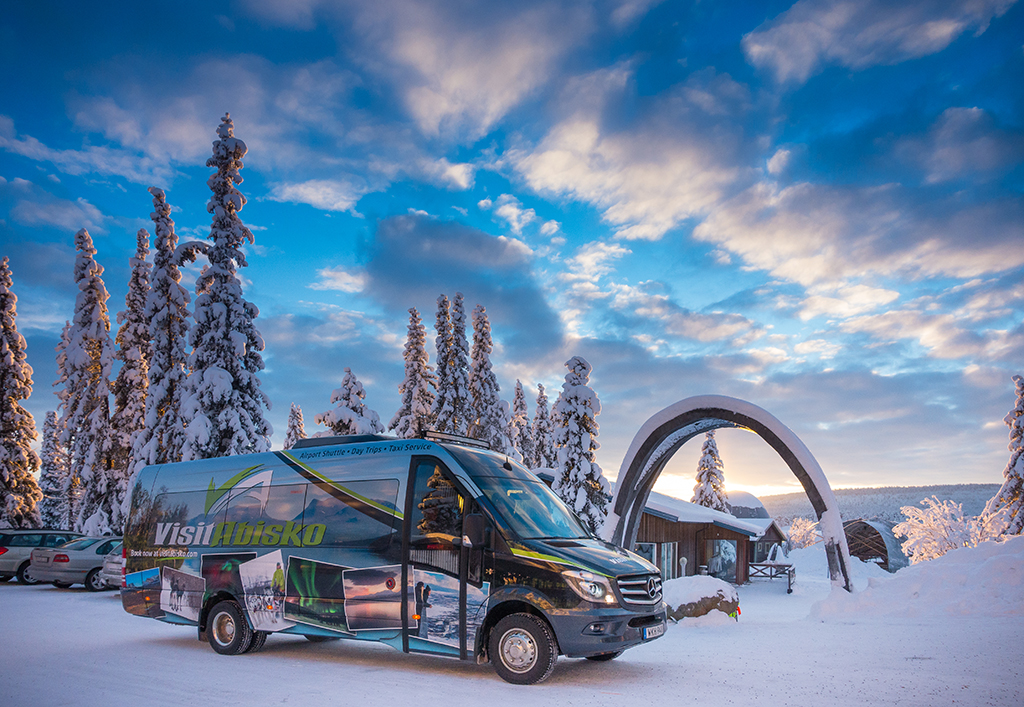 Duration: 150 Minutes (approx.)
Product code: AIH
Transfer from Abisko & Björkliden to ICEHOTEL (December - March)
A departure transfer from all hotels and accommodation in Abisko and Björkliden to the ICEHOTEL in Jukkasjärvi.
This transfer arrives at the ICEHOTEL at approximately 11:30.
Approximate pick up times:
Björkliden - Hotel Fjället - 09:00
Björkliden - Gammelgården - 09:00
STF Abisko Turiststation - 09:15
Abisko Mountain Lodge - 09:25
Abisko.net/Winterday Hostel - 09:30
Abisko Guesthouse - 09:35
When and where will I be picked up?
You will be picked up from the main reception of your accommodation. Please ensure you are ready to depart at least 5 minutes before the stated pick up times above.
How much luggage can I bring?
We allow one check in bag per person + any carry on items you can fit in your lap on the bus. Ski luggage is also allowed but must be pre-booked. Please see more luggage details under point #12 and #13 in our terms & conditions.
Can I change my booking?
Yes, up to 3 days before arrival (subject to availability).
Can I cancel my booking and get a refund?
Yes, up to 14 days before arrival.
Can this transfer get cancelled due to bad weather?
Only during extreme circumstances where road conditions are not safe.
This transfer is provided by Visit Abisko. If you have any questions about this product or would like to get in touch please visit our
Help and FAQs