Transfer: Abisko/Björkliden - Narvik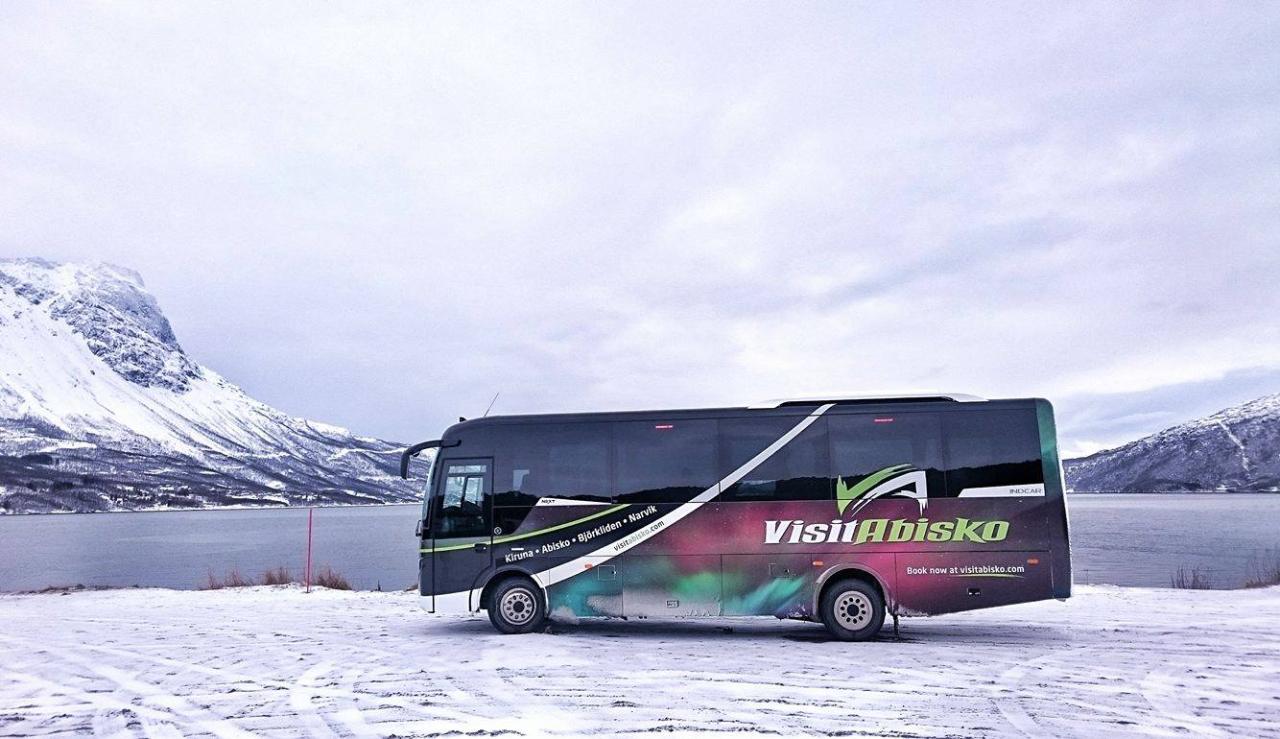 Duration: 3 Hours (approx.)
Location: Abisko
Product code: TAN
Transfer from Abisko and Björkliden to Narvik (October to March)

A transfer from all hotels and accommodation in Abisko, Björkliden, Katterjokk and Riksgränsen to the Narvik War Museum.
This transfer arrives at Narvik War Museum approximately 3 hours after the stated departure time.
Approximate pick up times:
Abisko Mountain Lodge - 09:00
Abisko.net/Winterday Hostel - 09:05
Abisko Guesthouse - 09:10

STF Abisko Turiststation - 09:15
Björkliden - Hotel Fjället - 09:30
Björkliden - Gammelgården - 09:30
Katterjokk - Coop 10:00
When and where will I be picked up?
You will be picked up from the main reception of your accommodation. Please ensure you are ready to depart at least 5 minutes before the stated pick up times above. Please note that this transfer is combined with a guided tour to Narvik and may stop at a few scenic locations along the way.
How much luggage can I bring?
We allow one check in bag per person + any carry on items you can fit in your lap on the bus. Ski luggage is also allowed but must be pre-booked. Please see more luggage details under point #12 and #13 in our terms & conditions.
Can I change my booking?
Yes, up to 3 days before arrival (subject to availability).
Can I cancel my booking and get a refund?
Yes, up to 14 days before arrival.
Can this transfer get cancelled due to bad weather?
Yes, if the road to Norway closes you will be offered to change your reservation to a different date, or to receive a full refund.


This transfer is provided by Visit Abisko. If you have any questions about this product or would like to get in touch please visit our Help and FAQs